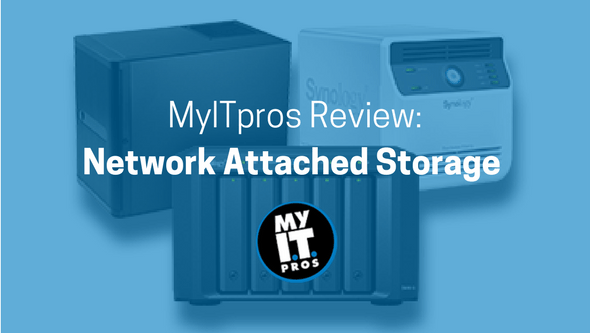 Remember the days of sneaker-netting? Still transferring files via USB or emailing them to yourself? Don't want to pay monthly fees for cloud storage? Then wait no more. Network attached storage (NAS) has been used by IT departments for quite some time now, and its cost and ease of setup means consumers can easily deploy it for their home networks as well.
Nowadays, NAS manufacturers like Synology, Western Digital, Qnap, and Buffalo bundle their offerings with oodles of built-in features. Each manufacturer has its own unique graphical user interface and provides a wizard for easy setup, and its products will run on various platforms from Linux to Microsoft Windows. The main purpose of a NAS is to extend your storage to a centralized location on the network, the biggest benefit being that you can save files to the storage system and access your content from any of your devices. You can also use your NAS as a backup server for your PC or Mac.
Worried that your NAS will crash and lose data? Don't be. Your system will come with a built-in backup function to an attached USB HDD. You can also back up your files to the cloud for a minimal monthly cost.
Choosing your NAS
There is a huge variety of NAS brands and configuration options, with prices starting at under $200. Here are a few options geared more toward the home consumer:



Synology:

Synology is one of my personal favorites. Setup is easy thanks to a software install that will automatically search for the device once it's plugged into your home network, but the best feature of all is the cloud station – a Dropbox-like feature that allows you to sync and store your data for centralized storage and access. You can read more about it here.



Seagate:

Seagate and a few other brands come with a Microsoft Windows Storage Server OS, making it a desirable option for those who are more comfortable operating in a Windows environment.
Western Digital My Cloud Personal:

As well as being the most affordable option, the WD My Cloud Personal is probably the easiest NAS to set up and use. Like Seagate, it also has a Dropbox-like feature that gives you the ability to sync your data between devices after you've installed thesoftware on your PC, Mac, Android or iPhone. You can learn more about My Cloud here.
Whatever your storage needs, you're sure to find an NAS that's right for you – you just need to do a little research.
Leo Nguyen, Senior Systems Administrator
The purpose of this blog is to answer the questions you ask! To discuss the best software and hardware options for your business, please feel free to contact us today!